Do you experience paralyzing fear of dentistry?
It's NOT YOUR FAULT!

We Can Help call 888-703-6735 Today
Out of Millions of Americans, nearly 30%, are afraid of the dentist. They avoid dental care at all costs. Dentistry does not have to be painful—or scary.
The treatment is called oral sedation dentistry.
Discover The Almost Magical Secrets Of Experiencing Pain Free, Anxiety Free Dental Care That 99% Of The Population Doesn't Even Know About!"
Most fears develop in childhood. Like many people, you may be embarrassed to admit your fears and even more afraid to confront them. So you avoid receiving care. Your dental health deteriorates accompanied by pain or discomfort.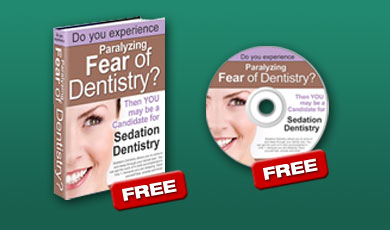 You Will Receive Exactly What You See in the photo above
It's 100% FREE!

Finally you seek treatment and find that extensive restorative work is required to gain your dental health back. That means more time in the dental chair, more procedures, and more expense, which only furthers your fear.
It is a bad cycle and one that must be broken.
Oral Sedation gives you a reason to dream!!
If you have been terrified to go to the dentist or hate getting any dental work done, then you must read this as it may be the most important information you have ever read when it comes to finding out how you can have an enjoyable, pain-free, stress-free experience when you go to the dentist.
Wake up to A Brand New Smile
Sedation Dentistry
We are here to make you feel at ease.
Oral Sedation Treatment is the depression of a patient's awareness to the environment and reduction of his or her responsiveness to external stimulation.
We want to make this as easy as possible for you.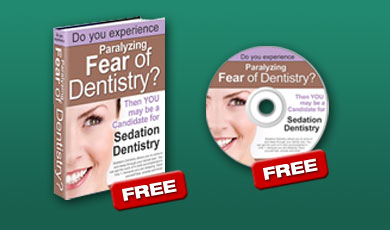 You Will Receive Exactly What You See in the photo above
It's 100% FREE!

Here's how it works:
You are given at least one tiny pill to take one hour before your dental visit. You will feel a bit drowsy so a companion should accompany you to the office. You will feel relaxed as you settle into a comfortable chair with warm blankets placed over you.
Your vital signs will be monitored regularly and our experienced team will then take care of your dental needs. One of our team members is always with you. When your treatment is complete your companion then may take you home for a comfortable rest.
Our goal is to bring the most effective; most advanced treatments with no pain or anxiety to my patients so they can look and feel better NOW… and feel better forever! Our team has put together a comprehensive program to target ALL aspects of your dental health to get you the results you'd like as quickly and easily as possible.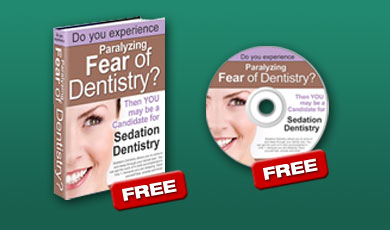 You Will Receive Exactly What You See in the photo above
It's 100% FREE!